Saf-T-Swim
Multiple Locations Nassau, Suffolk, and Little Neck
1-866-723-3794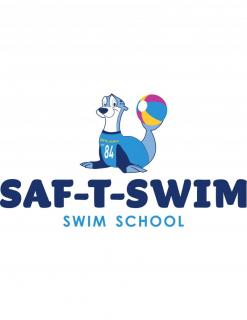 Why Choose Saf-T-Swim?
Since 1984 Saf-T-Swim has been teaching lifesaving swimming skills throughout Nassau and Suffolk County. We re proud to be Long Island s leader in water safety education. With swim programs for infants, beginners and advanced swimmers, Saf-T-Swim offers kids swimming lessons for every age and skill level. Find out for yourself why generations of Long Islander's have trusted their children to swim with us time and time again.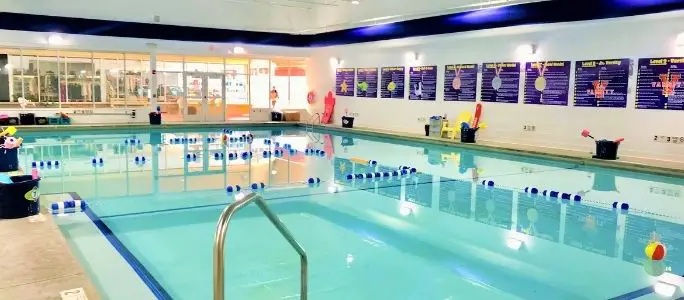 Our Curriculum
1-On-1 attention from experienced swim teachers - Personalized lessons based on each child s existing abilities and individual goals - A progressive curriculum focused on skill development, water safety, and proper swimming technique - Regular updates and communication with parents so they can see their child s progress.
Infant & Toddler Swim Lessons
We believe in teaching fundamental survival swimming skills early to keep babies and toddlers safe in and around water. While some parents may be hesitant to enroll their children before they re able to walk, early swimming lessons for infants and toddlers provide many benefits both cognitively and physically.
Baby & Me Program
This unique bonding experience is for parents and babies ages 2 months - 3 years. In this small group class, students learn correct swimming movements while developing muscle strength and coordination. This class is a great stepping stone to our individual (1-On-1) lesson program. Parents (or guardian): bring your swimsuit - a parent/guardian must get in the water!
Children's Swim Lessons
Our progressive curriculum allows your child to learn at their own pace. We focus on the five skills every child should learn: buoyancy, breath control, arm/leg motion, body positioning, and survival basics.
Adult Swim Lessons
No matter your age, it's never too late to learn how to swim. At Saf-T-Swim, we help people of all ages develop fundamental swimming skills that allow them to (safely) make memories in and around the water.
Special Needs Swim Lessons
Our swimming lessons can be therapeutic for kids with special needs, because water can help soothe sensory overload and give young swimmers relief from physical discomfort. As they develop greater balance, strength, coordination, and range of motion, these students often show increased confidence and self-esteem. Your young swimmer will also learn fundamental skills that keep them safer in and around water.
Please send me information about Saf-T-Swim
Find More
BIRTHDAY PARTY PLACES

CELEBRATE WITH A SWIM PARTY! With certified lifeguards, a personalized party area, and comfortable warm-water pools for you and your guests, Saf-T-Swim ensures unforgettable celebrations. Their attentive party specialist takes the headache out of planning by helping you coordinate every detail, from setup to cleanup. When it's time to celebrate, our trained lifeguards will host your personalized pool party for a safe and festive celebration. Saf-T-Swim offers a variety of pool party packages ranging from two to three hours. Parties include a private party room with tables and chairs, private use of indoor pool, pizza, a special keepsake gift for the birthday child, plus much more! Best of all, their parties can never be rained out! Contact them today for more details.
Get the Best Kid-Friendly Activities
Sent to You Weekly!