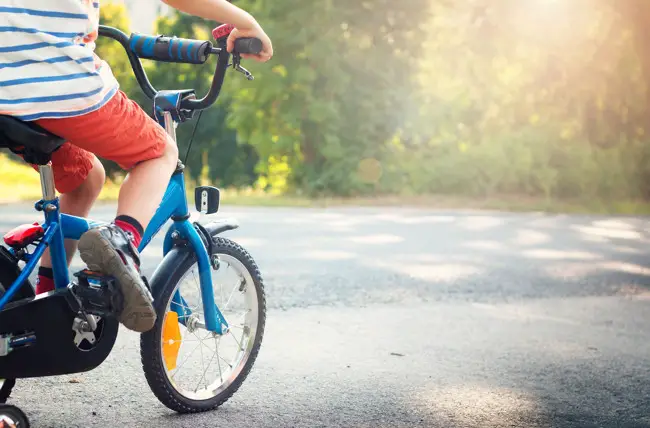 Yankee Players Give a Brooklyn Child with Special Needs the Bike He Needs
As part of their HOPE week, the team made the child's day with a new bike
Get kid-friendly activities sent to you!
Get the Best Kid-Friendly Activities
Sent to You Weekly!
"All I knew was that I was just going to get the bike," Mina said. "I didn't know this was going to happen, all the reporters were going to be here."
So far Alfonzo has helped modify about a dozen bikes for kids and adults like Kiko, and she says there is no feeling like it.
"It's the best experience in your life," she said. "It's not only because you're helping somebody, it's because you are giving hope to somebody else."
This was all a part of Yankees HOPE week, an annual tradition where team members perform acts of goodwill throughout New York City.
"It's a really cool week for a lot of people around the area," said Yankee Infielder DJ LeMahieu. "You know, we don't get a whole lot of opportunities to help people, but when we do it means a lot. And I'm just glad that everyone on our team could be a part of something."
Outfielder Cameron Maybin says giving back was a meaningful experience for him as well. "Things like this give you goosebumps and I'm excited we can use our platform and let these families know how much we care, and how we want to see them involved and happy."
LeMahieu says bike riding is a childhood memory that every child should have.
"I lived in a neighborhood where I could bike to all my buddies' houses, so a lot of memories on a bike for sure," he said.
Kiko's mother expressed how she believes the new bike will change Kiko's life for the better.
"You know, when you're special needs you always feel like you don't belong and earning friends is a challenge," she said. "In the neighborhood he sees children biking and he just looks at them–and to be part of it is amazing. Now he can bike with them. So it really means a lot because then he'll really have that feeling of belongingness. It's super."