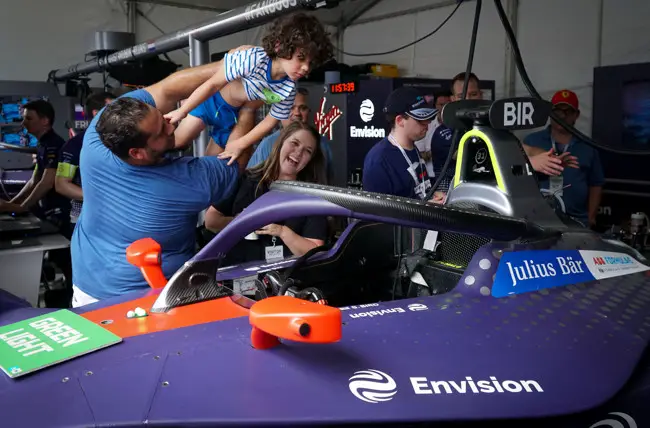 Stanley Black & Decker Hosted a "Quiet Race" for Kids with Autism as Part of Initiative with Autism Speaks
The event accommodated sensory sensitivities and represented the company's commitment to creating a workforce where more people with autism find fulfilling jobs.
Get can't-miss family activities sent to you!
Get the Best Kid-Friendly Activities
Sent to You Weekly!
Studies show that the vast majority of adults with autism are un- or underemployed. Knowing this, Stanley Black & Decker has made it their mission to empower 10 million makers of all abilities by 2030–which includes preparing the future workforce with vocational training, STEAM education, and access to makerspaces. This mission is made possible through a grant program developed with Autism Speaks, which will suit the needs of makers with autism.
According to SBD, the program will coach faculty members on how to accommodate learners with autism, work with participants to increase self-advocacy and independence as well as interpersonal skills and help them develop a peer network. The program will focus on communities where Stanley Black & Decker has a manufacturing presence, helping to create a talent pool of workers with developmental disabilities.
"Over the next five years, we will work together to create a community college curriculum focused on manufacturing skills," said Angela Geiger, president and CEO at Autism Speaks. "We applaud Stanley Black & Decker for its focus on inclusion and our shared commitment to preparing people on the spectrum for meaningful careers and greater independence."