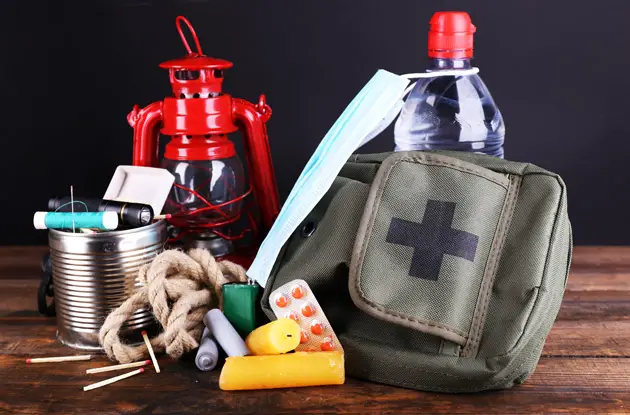 Emergency Supplies Everyone Should Have in the Home
This list can go a long way toward preparing you for storms, blackouts, and disasters.
Get kid-friendly activities sent to you!
Get the Best Kid-Friendly Activities
Sent to You Weekly!
Whistle
It can be used to alert first responders and others to your location.

Pliers or a wrench
"If a pipe bursts or a gas line is leaking you'll be able to shut them off," Acosta says.

Moist towelettes, garbage bags, and plastic ties
Your toilets may not work if the water and/or power go out—these items can be used for personal sanitation.

Plastic sheeting, duct tape, and a dust mask
"The dust mask will help you filter any debris, and the plastic sheeting and tape can patch up any areas of your home that are leaking, to help prevent mold," Acosta says.

Maps of your local area
"If your GPS goes down, are you confident you can find your way out of town?" Acosta asks.

Looking to round out your emergency kit?
Acosta recommends extra keys for the house and car, and copies of important financial and personal documents (these can also be digitized), along with documentation of any prescription drugs family members take.