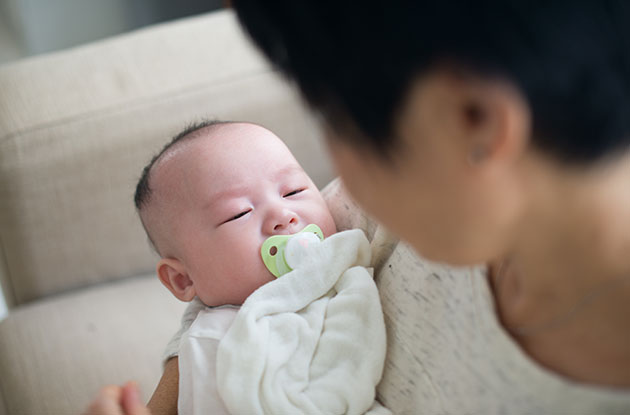 How to Choose Who Should Care for Your Baby
Choosing a child care provider can be an anxiety-filled decision—you are leaving your infant with someone else, after all—but selecting the best option for your family is easier if you understand the pros and cons of each.
Get can't-miss family activities sent to you!
Get the Best Kid-Friendly Activities
Sent to You Weekly!
Cons: All your eggs are in one person's basket. Nannies get the flu, wake up to a busted water pipe in their home, have car trouble, and need to take their suddenly-sick cat to the vet like anyone else. When that happens, you're stuck scrambling. Also, nannies can quit even under the best of circumstances (say, their spouse gets a new job out of state), and depending on the age of your child, this can be a devastating loss.
Cost: Nannies are costly. In our area, parents can expect to pay upwards of $15 an hour for one child, according to payscale.com. As her employer, you need to provide your nanny with disability insurance, and you may need to pay the IRS an employment tax. It's also expected that you ante up for birthday and holiday gifts, food in the fridge, and paid vacation. Live-in nannies earn a lower salary, but many families don't have enough space to make that option possible.
Bottom Line: If you can afford it and prize personal attention above all else, this is the way to go.
Family Care Might Be Best
Pros: "Having a relative care for their baby often gives parents a sense of relief," says Martha Mendez-Baldwin, Ph.D., a psychology of childhood assistant professor at Manhattan College in the Bronx.
Cons: Your mother or mother-in-law may have offered to step in, but as tempting as this alternative may feel, assess the situation realistically. She may not be prepared for the hard work of caring for a newborn. "Is this relative aware of today's best child care practices? Do they know the safest sleep position is on the baby's back?" Dr. Mendez-Baldwin asks. Plus, with a relative, you will still have to lay out a few ground rules and make requests about how you want things done, which can create conflict in an already-delicate relationship. You still need a back-up plan for early mornings when the phone call starts with, "I'm so sorry, but…"
Cost: While this could be a free arrangement, you may want to insist on paying your relative to underscore the fact that this is a real responsibility. On the other hand, she might refuse payment, so cost really depends on the individual family.
Bottom Line: If Grandma is energetic, and you have a solid relationship that can withstand honest and open communication, this may be worth considering (especially if money is an issue).
Child care arrangements are a big decision, and there is no one-size-fits-all option, Wertheim says. However, there is no bad option either. "When any adult creates experiences that are personalized and respond to a baby's interests with enthusiasm, positivity, and warmth, they support that baby's social and cognitive development," she says.
RELATED: Keep up with child-raising news near you!