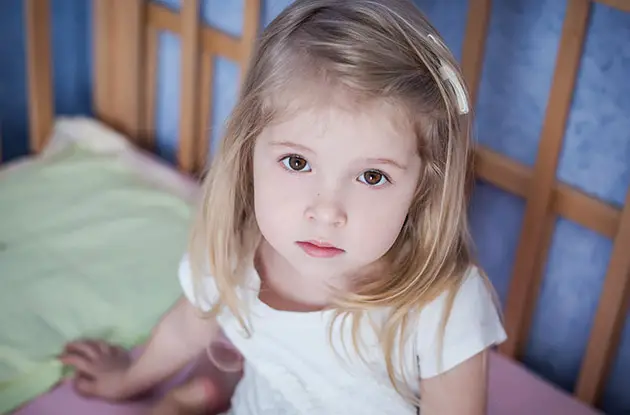 Fear Not, Little One: How My Daughter Developing Fears Changed the Way I Parent
How my daughter's journey from fearless to fearful (and back again) changed the way I parent.
Get can't-miss family activities sent to you!
Get the Best Kid-Friendly Activities
Sent to You Weekly!
Then I started pointing out all the happy beeps that we hear throughout the day. The microwave, which means her breakfast sausage is ready! My phone alarm, which means it's time to get ready for preschool! Or the "beep beep" of her grandmother's car just parked in our driveway, which always means a fun, lollipop-fueled visit. We even tried an at-home version of art therapy, drawing her bedroom together, her crib surrounded by books and stuffed animals, and the all-important "beep beep" at the top right-hand corner, with Elmo stickers nearby, of course.
Our journey from fearless to fearful and back again just goes to show that I'll probably never parent the same exact kid or in the same exact ways two years in a row, and that's a good thing because it helps both me and my daughter grow. The first year was all about patience (breast-feeding, sleep regressions, and teething, for starters), but the second year has been about becoming more flexible and nimble, always ready to meet my child wherever she needs me.
A few weeks ago, my daughter's bedtime routine went back to normal. She stopped talking about the "beep beep" entirely. It fell off her list of hot topics, which currently includes pigs, birthdays (dates, cakes, songs, presents, all of it), and the names of all her friends' baby brothers and sisters. But now, instead of screaming out from her crib in fear, she's shouting out in anger. "Put my arm under the blankie! Put my arm under!" she demands with increasing frustration.
It may be a long, cold winter. But at least she's not afraid of Jack Frost—yet.

RELATED:
What Potty Training My Child Taught Me