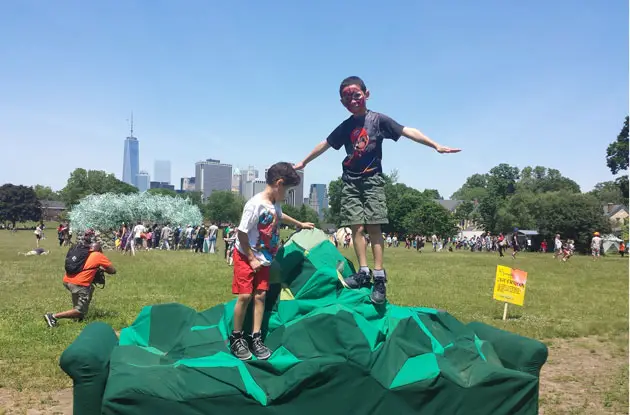 Brooklyn Parenting: Why We LOVE It Here
Get kid-friendly activities sent to you!
Get the Best Kid-Friendly Activities
Sent to You Weekly!
---
Love being a grandparent in Brooklyn, having a choice of wonderful parks, cultural institutions, and safe streets to walk with my grandsons.
---
I live in Park Slope. It is family oriented, with lots of things to do as a family.
East New York
I like the big park with tennis courts, basketball nets, soccer field, playground, children's garden.
---
I love my borough because it has a lot of history and culture. It is important that as a mom I expose my son to historical information (past, present, and future) and landmarks in his borough as well as different lifestyles, arts and sciences, and society as a whole.
---
I absolutely love being a parent. It is my duty to have fun-filled educational activities with my child. Every weekend and holidays we go on discover adventures in NYC. I love to see things through my child's eye view. The happiness and being eager has many positive outlooks. We pack our lunches and camera and embrace our time from the train rides to museums and parks. There is nothing like parenthood, and I absolutely love every bit.
Flatbush / East Flatbush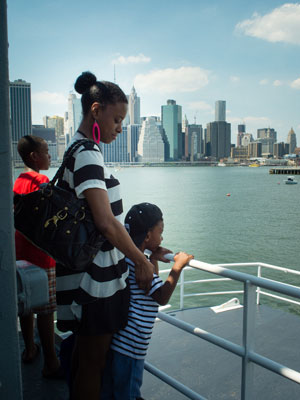 Brooklyn is the best place to raise my son. It is a melting pot of culture. I hope he grows into a creative man with an open mind and heart.
---
It's Brooklyn. No explanation needed. Everyone know Brooklyn is the best borough. #thatisall
---
My borough is full of activities and things to do. There is never a dull moment. My borough has a mixture of cultures with traditions that I am exposed to and that make my borough beautiful!
---
I was born in Brooklyn, NY, and now I am raising my 2 girls here. Brooklyn has come a long way and I enjoy taking them to the children's museum, Prospect Park, and hopping on the train to Manhattan.
Marine Park / Mill Basin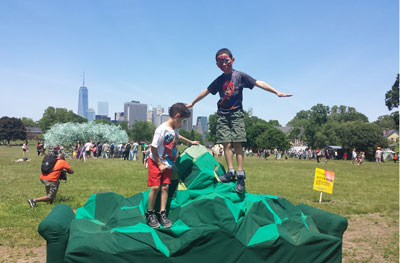 I love my borough because is full of the best open spaces for play and it has great free/low cost festivals, concerts and events for families all year round.
---
I love Brooklyn for its diversity, its closeness to all the culture Manhattan can offer, for being relatively quiet and accessible.
---
I love Brooklyn because here we are raising my kids and they love it here. We have everything we need, every store, the transportation system is great, and we have the Barclays Center!
Williamsburg
I love my neighborhood.... Williamsburg is the best hidden secret in NYC.... I get to bless my children with the community and childhood I was able to have.
And two we received via Twitter:
Brooklyn is a great place for family
---
I #love being a mom in #Brooklyn because my hometown has so much culture. My son can gain inspiration everyday.
RELATED: The ultimate guide to raising kids in Brooklyn
Never hear "I'm bored" again! Find the best Brooklyn kid activities with our newsletter.