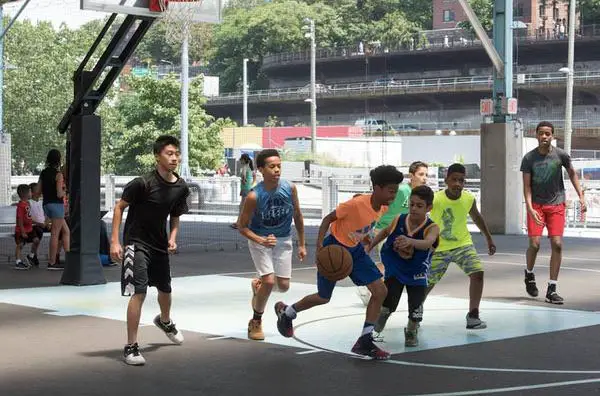 The Brooklyn Nets Will Hold Summer Basketball Camps for Kids Throughout NYC
Each camp will teach kids the fundamentals of basketball as well as teamwork and sportsmanship.
Get kid-friendly activities sent to you!
Get the Best Family Activities
Sent to You Weekly!
The Nets summer camp series will conclude with the Brooklyn Nets Hamptons Camp Powered by DRIBBL at the end of August at the Southampton Town Recreation Center. Campers in preschool–eighth grade will be taught by Nets staff and DRIBBL coaches.
The Brooklyn Nets Basketball Academy is dedicated to helping all athletes achieve fundamental basketball skills, no matter their ability, through elite training techniques and a distinct coaching style. The academy aims to help kids improve physically, grow mentally, and learn leadership skills for success. To register for all Nets camps, visit www.nba.com/nets/basketballacademy.