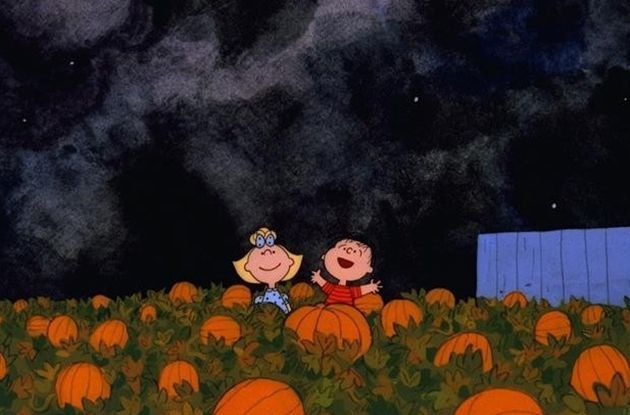 Halloween Movies for Kids and Families
If your kids like a little spookiness along with their tricks and treats, this list of scary (but not too scary!) Halloween movies for kids and families compiled by Common Sense Media is sure to hit just the right note.
Get can't-miss family activities sent to you!
Get the Best Kid-Friendly Activities
Sent to You Weekly!
Halloween Movies for Kids Ages 8-9
Halloweentown II: Kalabar's Revenge
Recommended Age: 8+
Concoction of magical fun and fright for tweens.
Return to Halloweentown
Recommended Age: 8+
A cauldron of witchy magic and malice for tweens.
The Wizard of Oz 1939
Recommended Age: 8+
This masterful 1939 film may be scarier than you remember, making it the perfect Halloween family fare. When I was a kid, it was mean old Miss Gulch and what she was going to do to Toto, not to mention the sight of Dorothy's house twirling in the tornado that frightened me. Forget, lions and tigers and bears. Remember, flying monkeys and witches and Winkies? Fortunately, the darker aspects of the story are balanced out by lighter characters like Dorothy, Glinda, and Munchkins making this a one-of-a-kind heroine's journey your family will want to watch again and again.
Pinocchio 1940
Recommended Age: 8+
Based on the The Adventures of Pinocchio by Carlo Collodi, this 1940 animated film won two academy awards for it's inspiring music. But don't worry, Pinocchio, gets himself into plenty of tight spots to merit the need for all of this musical genius. In fact, he gets himself into so many tricky situations—skipping school, becoming part donkey, landing in the belly of a whale—that this film can serve as a kind of cautionary tale for kids who fond of telling tall tales of their own. Some great lessons about the perils of peer pressure in this timeless movie, as well.
Halloween Movies for Teens
The Goonies 1985
Recommended Age: 11+
A band of pre-teens who live in the "Goon Docks," discover an old Spanish map that leads them on an adventure of secret caves, an odd lighthouse, treacherous traps, and a hunt for the long-lost fortune of One-Eyed Willie, a legendary 17th-century pirate in this story written by Steven Spielberg.
Hocus Pocus 1993
Recommended Age: 11+
The Sanderson Sisters, three witches, are resurrected in Salem, Massachusetts on Halloween night in this Disney comedy. Two teenagers, a young girl, and an immortal cat team up to try to defeat the sister witches.
Edward Scissorhands 1990
Recommended Age: 13+
Imagined by director Tim Burton, this romantic fantasy tale is about an "uncommonly gentle man," played by Johnny Depp, who has scissors for hands. Edward Scissorhands, who was created by an inventor, is taken in by a suburban family where he falls in love with a beautiful teenage girl.
The Addams Family 1991
Recommended Age: 13+
The eccentric family, based on the famous 1960s TV series, is skeptical of the man who appears at their front door claiming to be a long-lost Uncle Fester.
Here at NYMetroParents, we've got everything you need to have a safe, fun, and festive fall and Halloween season. Whether it is pumpkin or apple picking, getting lost in a corn maze, making Halloween crafts or finding costumes and decorations, we're here to help.