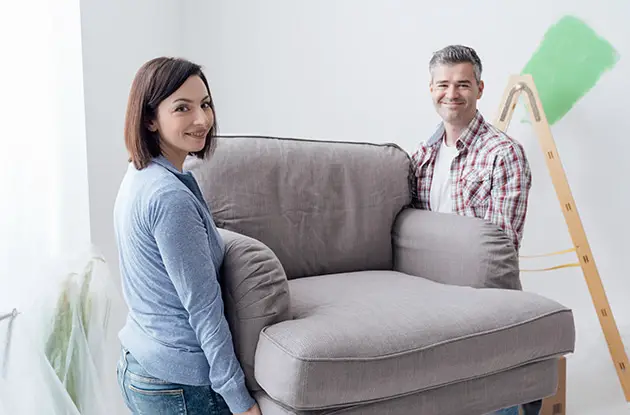 Tips, Advice, and Home Decor Apps to Help You Redecorate Your Family Home on a Budget
Redecorating can get expensive, but it doesn't have to. Discount home-design stores, home decor apps, and the advice of experts can help you reimagine your home without breaking the bank.
Get kid-friendly activities sent to you!
Get the Best Family Activities
Sent to You Weekly!
Tip: Save more by scoping out the clearance section and consider this: "Speak with a sales associate to find out when new shipments arrive," Woroch says. "These deliveries are usually on the same days each week. This way you can be among the first to check out the new arrivals before they sell out since inventory is often limited."
Scope out end-of-season sales.
Timing is everything, and this is especially true when it comes to shopping for home décor items at a discount. For example, you can pick up patio furniture at a huge savings toward the end of summer, Woroch says. Or pick up holiday items at deep discounts once those holiday seasons are done. "It's always a great idea to time your shopping right to save big," she says
Browse garage sales.
Whether your town is known for its garage sales, tag sales, or stoop sales, you're bound to find bargains if you make it a goal to stop and take a look whenever you happen upon one. "You never know what you can find at a garage sale, and furniture is easy to repurpose, refinish, or recover," Woroch says. "I always suggest giving garage sale hunting a try, especially if you're on a tight budget."
Tip: Sites like Facebook Marketplace make it easy to shop used home decor locally. You can adjust your search based on your city and the distance you're willing to travel to pick up whatever you're looking for, Woroch says. "You can easily chat with the seller via Messenger to discuss details, see pictures, and negotiate the price. Plus, the social [media] aspect makes you feel safe since you can see who you are dealing with and possibly even have mutual friends," she adds.
5 Apps That Make Decorating Easy
Still stuck on how to place furniture in an odd-shaped room or how to unify a color scheme? It's never been easier to update the look of your home—without even leaving your house. Here are five apps to get you started in the path to updating your home décor, purchasing new furniture, or just drawing a floor plan to make sure you're maximizing your space.
Benjamin Moore Color Capture: Take a photo of a color you love, and the app will match it to more than 3,300 colors on file. Just think: Your walls can instantly match your favorite color.
Havenly: This app pairs users with expert interior designers to offer advice on your space no matter your budget.
Houzz: On this app, there's a sketch function that enables you to annotate and draw on your images. Or just save your ideas by style and room and take them with you next time you're shopping.
Ikea Place: If you love shopping at Ikea but have no idea where to put that shelving unit you've just put together, this free app comes with augmented-reality so you can actually zero in on where your new furniture will fit in your space—before you even leave your home to head to the Swedish megastore.
Magic Plan: With this app, you won't need to measure or draw. Instead, you simply send a photo of your space to create a floor plan that works.