---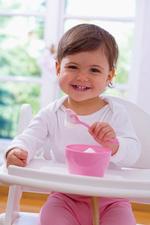 Is Your Baby Ready for Solid Foods?
by NYMetroParents Staff - February 19, 2013

One of the first milestones in a child's life is graduating to solid foods. But how do you know if your little one is ready for solid foods? And what foods should you be giving him or her? Here's what you need to know.
---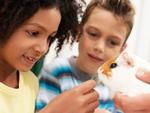 5 Tips for Choosing a Small Pet for Your Family
by NYMetroParents Staff - February 19, 2013

Thinking about getting a small pet like a hamster, gerbil, or guinea pig for your kids? Here are 5 tips from the experts at PetSmart on how to choose the right pet, including advice on these small pets' habits, diets, and exercise needs.
---
---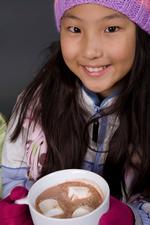 2013 Winter Festivals in New York State
by NYMetroParents Staff - February 14, 2013

Celebrate winter at these family-friendly festivals and carnivals across New York State, from a Winterfest on Long Island to a month-long Winter Carnival in Lake George, a wine and dessert festival in the Finger Lakes, an ice wine celebration near Rochester, and more.
---
10 Tips for an Easy, Quick Move with Children
by NYMetroParents Staff - February 13, 2013

Moving with young children can be stressful. You have to consider packing toys, books, and clothes, while considering which schools, sports, and dance programs to enroll your children in, many of which have deadlines for you to make your move! If you're on a time crunch to move before your kids start school, Unpakt, the authoritative voice on moving and online tool to manage your move, has compiled a list of tips to help you and your children make an easier move.
---
---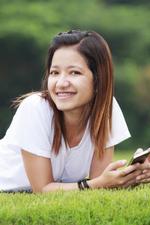 Web-Based Sexting Diversion and Cellphone Safety Course Now Available
by NYMetroParents Staff - February 11, 2013

Your teen has a cellphone, but is she using it safely? COURTEducation Online recently launched a web-based program to education teens about the dangers and consequences of sexting. The program aims to prevent teens from sexting and having promiscuous online behaviors that could harm or have legal consequences.
---
---
---
---
Harlem Globetrotters Begins New Bullying Prevention Program
by NYMetroParents Staff - February 07, 2013

The Harlem Globetrotters announced a new bullying prevention program with the National Campaign to Stop Violence called "The ABCs of Bullying Prevention" to provide young kids and teachers tools to stop the bullying in our society.
---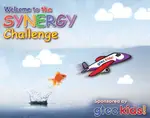 Contest Asks Kids to Create Positive Change in Westchester
by NYMetroParents Staff - February 06, 2013

G-tec Kids, an after-school enrichment program for gifted and talented children of Westchester County and advocacy group Synergy Westchester have partnered to sponsor a competition for kids in the community, challenging them to think critically about creating positive change in Westchester.
---
---
---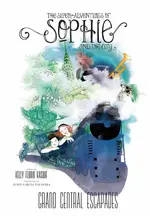 The Carlyle Hotel NYC Introduces New Children's Packages
by NYMetroParents Staff - February 06, 2013

The Carlyle in New York City, a Rosewood Hotel, introduces new children's packages featuring the top-selling book series, "The Super Adventures of Sophie and The City," that include signed copies of books, specially designed cupcakes, and other kid-friendly ways to enjoy the Big Apple that would make a special birthday present for a special little girl.
---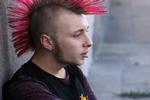 Tattoos and Piercings: What Every Parent and Teen Should Know
by NYMetroParents Staff - February 05, 2013

Teens often want to get tattoos or piercings. These forms of self-expression are permanent and teens and their parents should talk about the repercussions. Here are 10 things you and your teen should know before getting tattooed or pierced.
---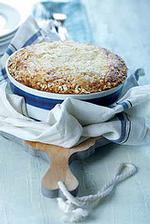 Recipe: Matzaroni and Cheese
by NYMetroParents Staff - February 05, 2013

This kosher version of macaroni and cheese substitutes matzah for pasta, making it a great Passover meal. It gets a creamy boost from a combination of sour cream and cottage cheese in addition to shredded mozzarella or Muenster.
---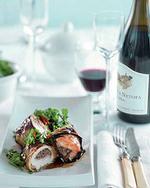 Passover Recipe: Eggplant-Wrapped Chicken
by NYMetroParents Staff - February 05, 2013

This original kosher recipe, from the cookbook "Passover Made Easy," calls for stuffed chicken thighs wrapped in oven-fried eggplant. It serves 4 to 6 people, making it a great meal for families during Passover.
---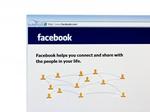 Love, Relationships, and Technology: Private Data Sharing Habits of Americans Revealed
by NYMetroParents Staff - February 05, 2013

McAfee conducted a study that looks into the private data sharing habits of Americans, and how over-sharing has led to privacy leaks and online exposure of private or intimate photos, finding that 35 percent of Americans plan to send romantic photos to their significant others via email, text, or social media on Valentine's Day.
---
---
---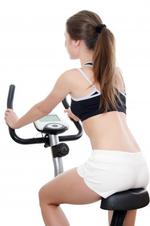 Ask the Expert: How Can I Minimize Varicose Veins in the Winter?
by NYMetroParents Staff - February 04, 2013

During the winter months, it's common for pregnant women and new mothers to have poor circulation, especially if standing or sitting all day with a new baby. Dr. Luis Navarro, founder and medical director of The Vein Treatment Center in Manhattan, provides tips, exercises, and dietary information to improve circulation and prevent varicose veins.
---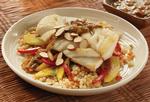 5 Healthy and Easy Fish Recipes for Family Dinners
by NYMetroParents Staff - February 04, 2013

Did you know that eating seafood twice a week can help prevent heart disease? Add these healthy and easy fish recipes to your family's dinner menu and enjoy fresh dishes featuring cod, halibut, pollock, salmon, and sole.
---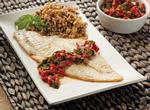 Recipe: Sole Capri
by NYMetroParents Staff - February 04, 2013

The Capri in this recipe is a reference to the island off the western coast of Italy. In this classic Italian fish dish, sole fillets are paired with fresh basil and sun-dried tomatoes and topped with an easy white wine sauce. Best of all: It's ready in 15 minutes!
---
---