Chi Moshi Inc.
718-230-8700
148 Lafayette Ave., Suite 2
Fort Greene
chimoshi.com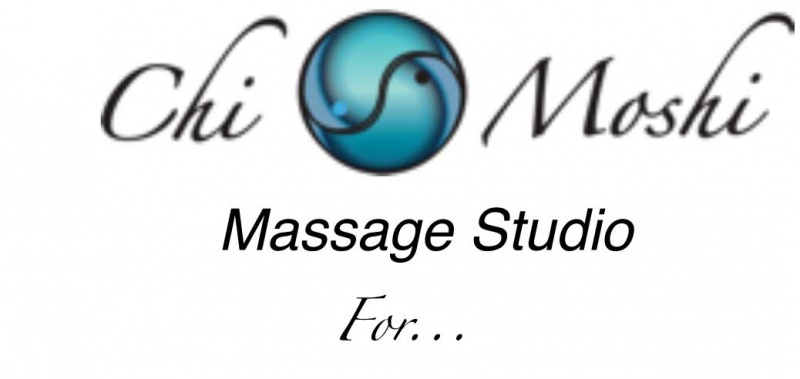 | | | |
| --- | --- | --- |
| You | Your baby | The entire family |
Mommies we know how demanding caring for your children & family can be. Let us refill your energy and rejuvenate your body and mind, so you can continue caring for those you love.
Our licensed massage therapists are certified in Pre-Natal, Postpartum and Infant Massage.We also offer a variety of massage treatments for the entire family, including Deep Tissue, Sports, Bamboo and our exclusive Chi Moshi massage.

By Appointment Only
Chi Moshi is now offering
Infant & Toddler Massage Workshops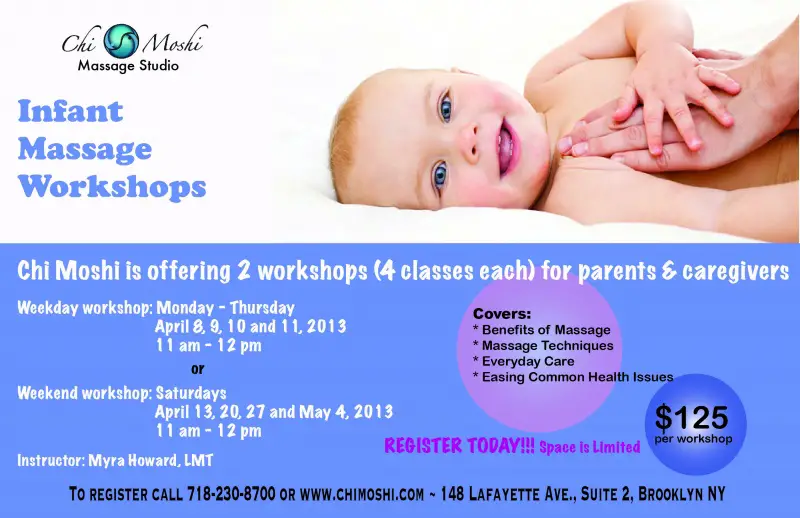 Through out the years, researchers have proven the importance of Infant Massage and the benefits of it, for both parent and child.
Benefits for parents:
Nurture and bond with their child
Understand their child's body language and behavior cues
Builds confidence
Aids in reducing the risk of postpartum depression
Benefits for children:
Soothes commonly-related issues like colic, indigestion, constipation, irritability...
Boosts their immune system
Improves circulation
Promotes physical awareness
Fort Greene, Brooklyn • www.chimoshi.com 718-230-8700 • info@chimoshi.com