Taylor Paraboschi is an intern with NYMetroParents and Davler Media Group for the spring 2013 semester.
Email Taylor Paraboschi
---
---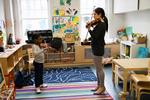 Brooklyn Music School Adds Various Classes to Its Schedule
by Taylor Paraboschi - April 17, 2013

Brooklyn Music School is expanding the programs and music lessons it offers for children and adults, including a choir that combines rock with R&B, an Early Musicianship class, and a parent-child music development class. Brooklyn Music School also offers instrumental lessons for children, including piano, violin, guitar, bass, brass, woodwinds, and percussion; various singing lessons; and a music and dance summer institute.
---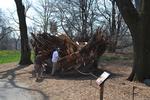 Brooklyn Botanic Garden Debuts Tree House Instillation
by Taylor Paraboschi - April 16, 2013

After Hurricane Sandy, the Brooklyn Botanic Garden decided to use the trees that fell to create Tree House Instillation. The tree house in the Discovery Garden, which was designed by tree house architect Roderick Romero, will serve as an open-air classroom for children's workshops.
---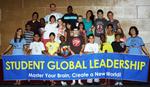 Power Brain Training Center Expands Summer Camp Program
by Taylor Paraboschi - April 15, 2013

Power Brain Training Centers in Bayside, Queens and Syosset have expanded its summer camp curriculum to add more advanced brain training exercises, as well as divided the campers by age. During the camp, children will increase focus and coordination, as well as learn to have empathy and what it means to be a good leader.
---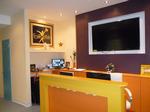 FasTracKids Moves to Rego Park for Parent Convenience
by Taylor Paraboschi - April 15, 2013

National early childhood program FasTracKids recently moved from its Kew Gardens location to a location in Rego Park that is more accessible by public transportation and by car. The Rego Park location has a pool on the roof, which the owner hopes to soon enclose for year-round swimming instruction, as well as access to neighborhood parks.
---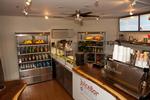 Scarsdale Yoga's New Drink Bar Makes Fresh Juices, Smoothies
by Taylor Paraboschi - April 11, 2013

Scarsdale Yoga recently opened a juice bar in the studio to promote healthy living by making juices, smoothies, and protein shakes with fresh, locally grown produce. This is now the only location in Scarsdale to offer high quality organic drinks made from whole foods with no added sugar.
---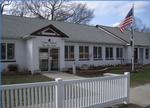 Cleary School for the Deaf Introduced Transition Program for Students
by Taylor Paraboschi - March 25, 2013

The Cleary School for the Deaf started the school year by introducing a new transitional program to prepare students for life after graduation, including writing a resume and applying for a job. The school also appointed a new lead teacher for its Autism Resource Room, which helps deaf students who are on the autism spectrum.
---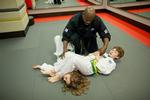 Central Park Taekwondo Offers Family Fun at a Discount
by Taylor Paraboschi - March 25, 2013

Central Park Taekwondo, a martial arts center on the Upper West Side, now offers weekly memberships for kids, teens, and adults. It's variety of programming offers tae kwon do classes for children and adults, as well as family and mommy and me classes. Central Park Taekwondo also offers a family discount.
---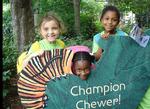 Brooklyn Summer Day Camp Offers Toddler Program
by Taylor Paraboschi - March 20, 2013

Long-running summer day camp, Park Explorers Day Camp, will offer a toddler program starting this summer. The early explorers program introduces children to the summer camp environment at a speed set for 3-year-olds.
---
---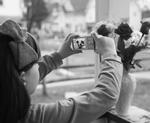 New Photography Class Helps Girls Increase Self-Confidence
by Taylor Paraboschi - March 13, 2013

Photographer and therapist Dee Lebovits recently started Self Portrait, a class that teaches young girls the art of photography, while also helping the students build their self-confidence in a group setting.
---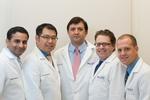 Local Doctors Open Urgent Care Center in Mamaroneck
by Taylor Paraboschi - March 13, 2013

Five local doctors recently opened MDxpress, an urgent care center in Mamaroneck. Similar to an emergency room, the doctors at the MDxpress treat ailments such as stomachaches, sore throats, and lacerations needing stitches without the long wait.
---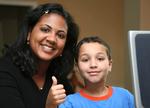 Ask the Expert: How Often Should I Talk with My Child's Teacher?
by Taylor Paraboschi - February 25, 2013

An elementary school principal and father explains how to open up communication between parents and teachers, with advice on how parents can get involved in the classroom and what to do if you think a certain teacher isn't right for your child.
---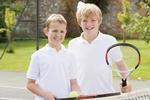 Southampton Racquet Club Undergoes Winter Renovation
by Taylor Paraboschi - February 25, 2013

Southampton Racquet Club and Camp, a division of the Timber Lake family of camps, is undergoing a complete renovation this winter, which will be complete by the time camp starts this summer.
---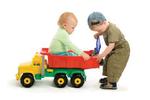 Brooklyn Heights Preschool Offers Cozy Atmosphere for Kids
by Taylor Paraboschi - February 22, 2013

Seedlings Academic Playschool, an intimate, homelike preschool for children in Brooklyn Heights, prides itself on small group learning. The homelike play and learning environment allows for children to have a positive first-time experience in a preschool setting.
---
The Love of Lacrosse Comes to Brooklyn Bridge Park
by Taylor Paraboschi - February 22, 2013

Is your son or daughter itching to try a new sport? Why not try lacrosse? Brooklyn Lacrosse Club, which has fields on Brooklyn Bridge Park's Pier 5, is starting its first competitive season this spring. With teams for boys and girls, your athlete will have fun while being active.
---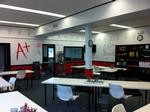 Three New Mathnasium Locations Open in Fairfield County
by Taylor Paraboschi - February 20, 2013

Is your child struggling in math? Does she dread doing her math homework? Does he whine when he thinks about equations? Mathnasium, a math tutoring center for all ages, is opening three new locations in Fairfield County, including Stamford, Newtown, and Darien.
---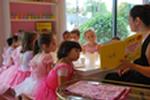 Mustaches and Yoga Help Kids Build Self-Esteem
by Taylor Paraboschi - February 19, 2013

Fleur de Lis Academy, a facility that offers ballet and etiquette classes, now offers two different classes to help children build self-esteem: Under the Mustache and yoga.
---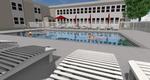 JCC Rockland Adds Pool to Facilities
by Taylor Paraboschi - February 19, 2013

JCC Rockland is adding a new feature to its facility: a pool. With the addition of the inground, heated outdoor pool, which is scheduled to be finished by the time summer camp rolls around, the JCC will be able to offer swim programs for its summer camps, as well as swim lessons for its pre-K program.
---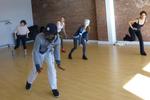 Cardio Class Introduces Hip-Hop Moves to Moms
by Taylor Paraboschi - February 12, 2013

Looking for a Zumba-like cardio dance class? Applause Westchester is now offering a hip-hop cardio class for adults to its schedule, teaching fun dance moves while getting your heart rate going.
---
---
---