---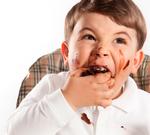 Taming the Sugar Beast: Limiting the Sugar in Your Child's Diet
by Rachel Aydt - April 26, 2013

A local nutritionist shares tips to getting your child to make healthier food choices and limit the amount of sugar in their diets and discusses refined sugar versus unrefined sugar, as well as the benefits of having natural sugars as part of your diet.
---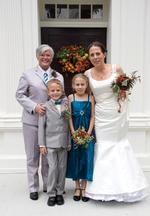 Taking My Son to His First Gay Wedding
by Rachel Aydt - March 26, 2013

A New York City mom decides to take her son to his first gay wedding and uses it as a teaching moment for her and her family.
---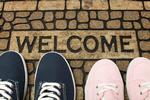 City Mouse, Country Mouse: Where Does Your Family Call Home?
by Rachel Aydt - March 07, 2013

In the debate of raising your kids in the city versus raising your kids in the suburbs, the most important thing to consider is what's best for your family. A Manhattan mother discusses the benefits of both, and what you should consider before moving to the 'burbs.
---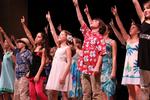 Why We Need To Keep Arts Education In Our Schools
by Rachel Aydt - November 01, 2012

From Disney's "High School Musical" franchise to "Glee," it's clear there's an appetite for musical theater. But beyond entertainment, performing arts—proven critical to learning—are less accessible in schools than they once were. We're issuing a call to action.
---
---
Spotted: Little Free Libraries Around New York
by Rachel Aydt - October 10, 2012

Little Free Library is a grassroots organization bringing free books to communities across the country, and several Little Free Libraries have already popped up in the NYC area.
---
---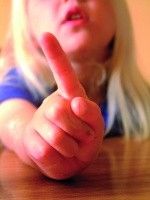 How to Stay Positive and Avoid Saying No Too Much
by Rachel Aydt - October 17, 2011

No one wants to be a broken record of "No, no, no" or "Don't do that!"—but it's often easy to slip into a cycle of negativity with our kids. Here's how to escape that cycle, practice positive reinforcement, and help build stronger self-esteem in our children
---

How to Handle Your Child's First Crush
by Rachel Aydt - September 23, 2011

When school begins, so do first crushes puppy love, and playground weddings. How should you cope when your child has an innocent infatuation?
---

Board Games: Should You Let Your Kids Win?
by Rachel Aydt - April 11, 2011

It's an age-old question when it comes to playing games with your children: Should you let your kids win to boost their self esteem, or let them lose, so they can experience how the world really works? Read on for advice from a parenting expert.
---