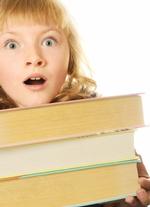 Should Parents Help Kids With Their Homework?
by Pamela Zimmer - February 13, 2013

Parental support is shown as a key element for a successful student, but sometimes the line begins to blur regarding how much help is too much. Parents want their child to do well, so they "help" out as much as possible on homework, projects, and reports. The problem is that the student is not getting the benefit from those assignments: review of material and independent skills assessment. So how much help is too much? If parents follow these simple guidelines they can avoid making this error.