---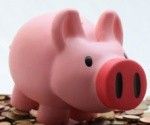 A Pig Tale
by Marni Goltsman - February 10, 2012

A local mom of a son with autism remembers, fondly, one milestone met more than a little late.
---
Simon Says: Overcoming Autism Through Play
by Marni Goltsman - August 25, 2011

Special needs mom and Inside Schools blogger Marni Goltsman discusses how her autistic son has gained social confidence through playing games like 'Simon Says'. Goltsman also writes of her hopes for her son's acceptance among his friends despite his social challenges.
---
---

Parents of Children with Special Needs: How to Tame the 'Worry Reflex'
by Marni Goltsman - November 05, 2010

A mom to an autistic 7-year-old reflects on her child's day in the spotlight, and the accompanying anxiety that can sometimes seem ever-present. Together with experts in the field, she offers advice to parents on how to tame their own 'worry reflex.'
---
---