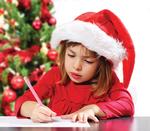 How Do I Budget for Holiday Gift Shopping?
by Leslie H. Tayne, Esq. - November 16, 2012

Flash sales and big discounts on Black Friday may tempt you to buy gifts that were not on your original wish list or planned for on your budget for the holidays. Avoid getting into debt by sticking to your budget with these holiday shopping tips.