---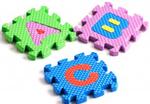 How to Know When Toys are Toxic
by Leslie Garrett - April 27, 2012

Want to know if your child's toys are safe? Get the facts on chemicals to avoid, from PVC to lead paint, plus tips on how to shop for non-toxic toys.
---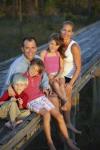 How To Green Your Family Vacation
by Leslie Garrett - May 27, 2008

Eight hundred six- to 17-year-olds recently answered a survey that found they were stressed from school and extracurricular activities, and they needed a holiday. But taking the family on vacation is no reason to give your green principles a holiday
---
---

How To Go Green — Resolve in '08
by Leslie Garrett - January 02, 2008

This year, promise to not only make your family healthier, but improve the plight of the planet as well. You'd be surprised at how easy it can be…
---
---
Getting a Grip on the Holiday 'Gimmes'
by Leslie Garrett - November 20, 2007

It's coming…a season ostensibly about peace on earth and goodwill toward all. But which is increasingly about getting a whole heap of stuff.
---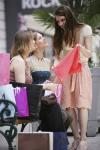 Clothing With A Conscience
by Leslie Garrett - October 02, 2007

Quite simply, I didn't want my children wearing clothes that some other child or mother had made without being paid fairly or being given safe, healthy conditions in which to work.
---
Going Green on Gray Asphalt
by Leslie Garrett - August 22, 2007

Finding four wheels to transport your family and be easy on the earth is getting easier — thanks to greener technology and greater options.
---
How to Pack a Perfectly "Green" Picnic
by Leslie Garrett - July 11, 2007

It's easy to ensure that your summer picnic is gentle on Mother Earth… Like a parade of ants, they would begin their march, loaded down with everything they needed for a picnic lunch at the lake.
---
Worth Howling About!
by Leslie Garrett - June 06, 2007

While America's national parks boast old-growth trees, pristine wilderness and incredible wildlife, what goes on behind the scenes is equally as impressive — from a sustainability perspective.
---
Aunt Flo? Meet Mother Nature…
by Leslie Garrett - March 14, 2007

Buckle up, ladies, for a trip through the wacky and wonderful eco-options for dealing with our periods. And I'm not talking punctuation.
---
---
Let's Re-do Lunch!
by Leslie Garrett - September 13, 2006

The food aisles are stocked to the rafters with lunchbox treats — individually packed granola bars, pudding cups, juice boxes. And while parents have recently been taking a hard look at what we're putting into our kids' stomachs, it's time to think, too, about what we're putting into our planet's system.
---
Go Green
by Leslie Garrett - August 14, 2006

Kids across the country are dragging their parents around the stores (or are parents dragging the kids?), talking them into pencils, erasers, binders and snow-white paper-filled notebooks.
---
Greening Your Lawn
by Leslie Garrett - July 21, 2006

What can you expect from a choice to go organic? Well, if you hold fast to the vision of a lush, manicured lawn, it'll be bit more work in the short term, say the experts. But, they promise us a more beautiful, maintenance-free lawn in the end.
---