---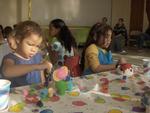 Chilibeans Party Place Now Offers Two Summer Camps
by Laura Brothers - May 13, 2013

Chilibeans Party Place will host two different summer camps in Queens this year: Lego Engineering and Artful Adventures. The Lego camp applies real-world physics, engineering, and architecture concepts for children in kindergarten through sixth grades. The art camp is split into two sessions: 3-D Insanity and Crazy Craftin' for children in first through sixth grades.
---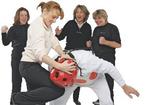 Taekwondo Studio Offers Women's Self-Defense Workshop
by Laura Brothers - May 02, 2013

Counterstrike, a women's self-defense workshop created by Arnold van Deuran, Ph.D., director of Workout Place, is now offered to women in Bardonia. The self-defense class for women in Bardonia teaches young women the skills they would need to fend off an attacker.
---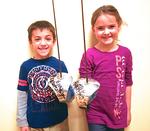 Fencing Academy Offering Two-Week Summer Day Camp
by Laura Brothers - May 02, 2013

Nyack-based Thrust Fencing Academy is offering a new summer camp this year, held at the Nyack Library. The day will be split into two parts: learning fencing techniques and being exposed to the sport with a lunch break at Memorial Park.
---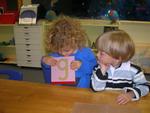 Montessori Children Launches Tutoring Program for Suffolk Students
by Laura Brothers - January 29, 2013

Montessori Children, a preschool in Port Jefferson Station, will offer tutoring services in all subjects for grade-school aged children on Long Island. The program is customized and works around the students already busy after-school schedule.
---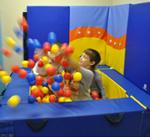 New York Therapy Placement Services Re-Launches Saturday Program
by Laura Brothers - January 29, 2013

New York Therapy Placement Services, which offers a variety of therapy services for kids in Port Jefferson including speech, occupational, and physical therapy, will re-launch its Saturday sensory motor and social skills groups for children.
---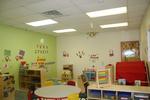 New Child Care Center for All Learners Opens in Holbrook
by Laura Brothers - January 29, 2013

Marjorie Mallard, a local mother, opened Precious Lambs Child Care Center in November to serve the families of Holbrook. The child care center offers full- and part-time care with before and after care available. Each age level has its own curriculum to meet the needs of all learners.
---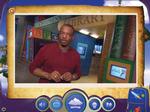 Reading Rainbow Reinvented: The PBS Kids' Show Turned App
by Laura Brothers - August 27, 2012

Reading Rainbow, the beloved children's show on PBS that had a 26-year run, recently joined the digital age with the launch of its iPad app. LeVar Burton, the former host of the television show, leads kids on video "field trips" and narrates 20 percent of the books in the app's library.
---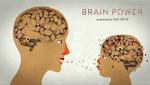 A New Film Explores What Technology is Doing to Our Brains
by Laura Brothers - August 23, 2012

"What is all this technology doing to our brains?" The second film of the three-part series "Let It Ripple: Mobile Films for Global Change" by Tiffany Shlain explores this question and offers guidance on how parents can best nurture their children's minds.
---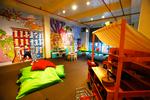 Greenpoint Toddler Play Space Has New Owner and Concept
by Laura Brothers - August 23, 2012

Play, an indoor play and learning space in Greenpoint, is now owned by Josh Gunsberger. Play offers classes by RugBug, an after-school program for 5- to 10-year-olds, movie nights starting in the fall, and drop-in play time for toddlers.
---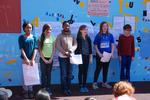 Language Immersion School in Brooklyn Adds Middle School
by Laura Brothers - August 20, 2012

The International School of Brooklyn, a French and Spanish language immersion school located in Carroll Gardens, is adding a middle school program starting in the 2012-2013 academic year. All students are required to study two languages, which are continued from the elementary school.
---
Upper West Side Kid's Gym Offers Yoga, Martial Arts
by Laura Brothers - August 14, 2012

My Gym, located on the Upper West Side of Manhattan, recently added yoga and martial arts to its schedule of classes for children. The gym aims to help children develop their fine motor skills, balance, strength, and agility through the classes offered.
---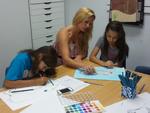 Art Studio Offers Classes to Children With Special Needs
by Laura Brothers - August 14, 2012

Beth Bodenmiller opened Mini Monet, an art studio on Long Island, to teach kids that there is no right or wrong way to make art. Mini Monet offers classes to children older than 18 months, adults, and children with special needs.
---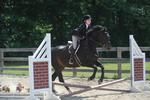 New Canaan Mounted Troop Offers Horse Therapy Program
by Laura Brothers - August 13, 2012

New Canaan Mounted Troop, a nonprofit organization that teaches children to ride and take care of horses, will offer a Therapeutic Riding Program in the fall. The program will be led by two Professional Association of Therapeutic Horsemanship certified instructors.
---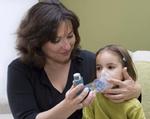 Ask the Expert: How Can I Prepare for Traveling with a Child Who Has Asthma?
by Laura Brothers - August 13, 2012

Preparation is the most important thing when traveling with a child who has asthma. A local pediatrician offers advice on how to prepare your asthmatic child for a variety of scenarios, including flying, hotel stays, international travel, and emergencies. UPDATED: January 2013
---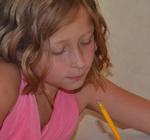 Forest Hills Learning Center Focuses on English Language Arts
by Laura Brothers - August 09, 2012

Marie Marrone, former English Language Arts teacher, recently opened Quantum Leap Kids Learning Center to give kids the writing skills they aren't getting in today's school curriculum. Marrone also offers two morning programs for 2 1/2-year-olds to provide the foundation needed for learning to read.
---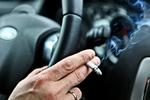 How Worried Should I Be About Secondhand Smoke?
by Laura Brothers - July 31, 2012

In an ongoing study by the Columbia Center for Children's Environmental Health in Manhattan, more than 700 local pregnant women and their children are being monitored for the effects of air pollutants on their health. The study is led by Frederica Perera, Dr.P.H, who spoke with us about the impact of secondhand smoke during pregnancy, its health risks for young kids, and tips on avoiding it.
---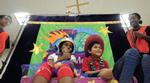 The Healing Powers of Imagination and Laughter
by Laura Brothers - July 23, 2012

A free theater program, Only Make Believe, marks 12 years of bringing the healing power of laughter and imagination to more than 25,000 chronically ill kids and those with disabilities throughout hospitals in New York City.
---

New Facility Provides Day Care for East Flatbush Children
by Laura Brothers - July 10, 2012

Pinocchio Children's Palace now provides child care for the East Flatbush neighborhood in Brooklyn. The new center's curriculum, taught by teachers with master's degrees in early childhood education, will help children develop their social, academic, and language skills.
---

Peridance Revamps Ballet Program for Aspiring Professionals
by Laura Brothers - July 10, 2012

The Peridance Capezio Center hired Karin Averty to revamp their ballet program's curriculum and base it on the Paris Opera. The changes to the Core Ballet program will help students prepare for dancing in a college setting and a professional dance career.
---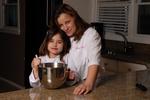 The Baking Coach Teaches Adults, Kids the Art of Baking
by Laura Brothers - July 09, 2012

Lisa Basini, The Baking Coach, usually teaches people the art of baking in their own homes. With the opening of her new location in Port Jefferson, she now hosts adult and kid classes as well as birthday parties.
---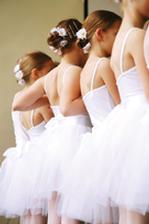 Long Island City Ballet's Class Sizes Focus on Technique
by Laura Brothers - June 13, 2012

Long Island City Ballet, owned by Caroline Duprot, offers small class sizes with focused learning environments for aspiring professional dancers. The small groups allow Duprot to focus on the individual dancers more and advise parents if their child's talents could lead to a professional dance school. Duprot also offers classes for adults because of the health benefits ballet provides.
---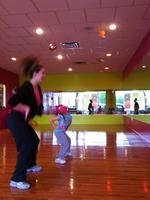 Two New Zumba Classes in Mineola Now Tailored to Children
by Laura Brothers - June 06, 2012

Dance Treatment dance studio in Mineola now offers Zumba classes tailored to typically developing children and children with special needs. A Zumba class for cancer survivors is also offered to prevent recurrence through fitness.
---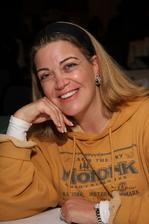 Free Screenings for Kids Keep Lice Out of Camps, Schools
by Laura Brothers - June 05, 2012

The new Keep Lice Out of Camp program at three Licenders locations provides free lice screening for kids who are headed to camp this summer. By using this service, kids won't have to go through the public screening at the camp infirmary, and lice won't end up in schools in the fall.
---