---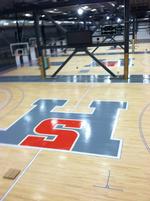 House of Sports in Westchester Builds Champion Athletes
by Kelsey Kline - September 11, 2012

Does your aspiring athlete want more training during the offseason? Or maybe they want a sports themed birthday party. Or are you looking for just the right fitness center for yourself to workout and relax? House of Sports located in Ardsley has it all for you, right in Westchester County.
---

Preschool Adds Outdoor Classroom for Hands-On Learning
by Kelsey Kline - July 11, 2012

Building Blocks Developmental Preschool in Commack has added an outdoor classroom for hands-on explorational learning. The outdoor classroom combines multi-sensory exploration with developing environmental awareness all in a safe, child-friendly, natural environment.
---

Krazy Kidz Opens New Location in Medford
by Kelsey Kline - May 25, 2012

Krazy Kids, a fun, health-conscious indoor play facility for kids, opened a new location in Medford. This facility is available for special events including birthday parties and end-of-the-year celebrations.
---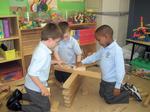 Saint Saviour Elementary Revamps Entire Campus
by Kelsey Kline - May 24, 2012

Saint Saviour Elementary School in Brooklyn recently renovated its entire campus. Renovations include updates to classrooms, the courtyard, the gymnasium, and increased accommodations for students with Individualized Eduction Plans.
---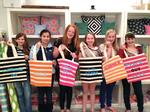 Make and Mingle Design Studio Moves to Westport, CT
by Kelsey Kline - May 23, 2012

Make and Mingle, a studio where you can design your own fabric creations, moved to Westport, CT. The new space is "very glammed up" and is stocked with a variety of supplies.
---
---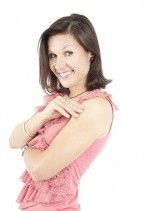 Thyroid Diet Coach Offers New Group Program
by Kelsey Kline - April 09, 2012

Magdalena Wszeklaki, a certified nutrition coach and a thyroid wellness expert, wants to teach her clients how to self-heal. As the founder of Thyroid Diet Coach, Wszeklaki seeks to give her clients the same tools that reversed her own thyroid conditions.
---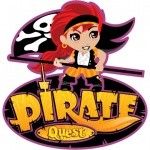 Encourage Imagination with Adventure Party at Pump it Up
by Kelsey Kline - April 09, 2012

Pump-It-Up recently introduced their Adventure Party programs, an action-packed option to add to their large list of party packages. The new program is perfect for any child who has ever wanted to be a superhero or a pirate.
---
Lucky Ducky Child Care Arrives in Nanuet
by Kelsey Kline - April 04, 2012

Lucky Ducky Child Care in Nanuet offers full-day services to children from 6 weeks to 5 years old and also has an after-school program. Children in the full-day program participate in educational and social activities such as reading and writing development, potty training, numbers and shapes, and music time.
---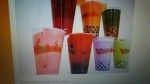 Candy Boutique Opens in Fort Greene
by Kelsey Kline - March 08, 2012

Identical twin sisters Diane and Janice Huey love the sweeter things in life and are coming together to open Huey's Chueys, a candy boutique that aims to delight both kids and their parents.
---