---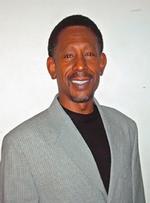 New Reading Center Focuses on Teaching Children Phonics
by Joshelle Wright - September 28, 2012

The Academic Associates Reading Center of New York teaches children how to read by focusing on phonics, so they can properly and effectively decode everyday and school-related vocabulary.
---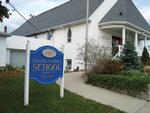 Emanuel Lutheran School Offers Scholarships for Transfer Students
by Joshelle Wright - September 28, 2012

Emanuel Lutheran School in Patchogue is now offering scholarships for students who transfer from public schools, as well as matching funds for students who transfer from other private schools. The school also has a brand-new playground for preschoolers.
---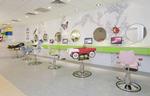 Gramercy's Beehives & Buzzcuts Offers Classes for Families
by Joshelle Wright - September 25, 2012

Beehives & Buzzcuts, a children's salon known for making haircuts and manicures a memorable experience for kids, now offers classes for families to take together. Families can learn music, yoga, Mandarin, art, and more at the Gramercy salon.
---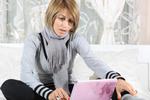 A List of Common Abbreviations Used on Parenting Forums
by Joshelle Wright - July 03, 2012

Have you ever tried to participate in an online parenting forum but have no idea what people are talking about because they write in acronyms? We've compiled a list of the most common acronyms so that you can understand what's being said and participate in the conversation.
---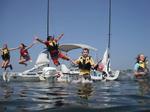 Camp SoundWaters in Stamford Now Offered to All Ages
by Joshelle Wright - May 23, 2012

The popular Anything That Floats program at Camp SoundWaters in Stamford, CT is now offered to campers of all ages. This program focuses on learning about boat building, building a boat out of recycled materials, and racing the boats.
---
Metropolitan Smiles Has New Owner, Melody Ahdoot, DDS
by Joshelle Wright - May 23, 2012

Metropolitan Smiles in Kew Gardens has a new owner, Melody, Ahdoot, DDS. As well as a new owner, the dental office offers updated services and family appointment blocks for convenience.
---

Mount Kisco Pediatric Dentistry: Kid Friendly and Comfortable
by Joshelle Wright - May 22, 2012

Mount Kisco Pediatric Dentistry caters specifically to children, from infancy to early adulthood, and aims to give everyone a smile that will produce confidence. The practice places an emphasis on prevention, education, and diet with the hopes of getting kids to develop good oral habits that can last a lifetime.
---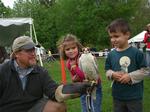 Family Outing: Green Chimneys
by Joshelle Wright - May 14, 2012

Green Chimneys, the nonprofit based in Brewster, NY, strives to educate and heal its visitors and students through animal therapy and nature activities. Get the scoop on its family programs and fun festivals, including the popular Birds of Prey day.
---

Same Dentist, Every Time
by Joshelle Wright - May 11, 2012

Merrick Pediatric Dentistry aims to provide patients with personal attention so they will never feel like they are "just another patient."
---
---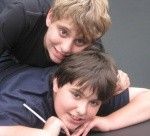 Homegrown Heroes: The Heart of an Advocate
by Joshelle Wright - April 16, 2012

Westchester County teen Nick Lombardi has spent the past eight years advocating for autism awareness, his efforts reaching local and national families alike and benefiting Autism Speaks. And it all started with a trip to the mall.
---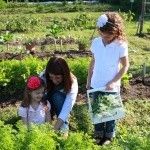 Massapequa Welcomes Holistic Living
by Joshelle Wright - April 09, 2012

Culinary Therapy, which recently moved from its Connecticut location to Massapequa, celebrated its grand opening on Jan. 9.
---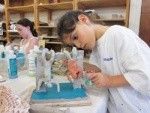 Clay Art Presents Birthday Party Possibilities in Port Chester
by Joshelle Wright - April 04, 2012

The Clay Arts Center, traditionally known for its dedication to the advancement of ceramic arts, is now offering birthday party packages. The Clay Arts Center is a nonprofit organization that aims to enrich lives through ceramic art by offering a stimulating space, studio practice, exhibitions, and educational opportunities to the community.
---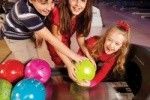 New Leagues at Spins Bowl in Mount Kisco
by Joshelle Wright - April 04, 2012

Grand Prix New York Spins Bowl introduces five new leagues to its bowling alley this spring. Recently opened on Nov. 15, Spins Bowl offers a state of the art bowling center that includes seven VIP lanes for private events in addition to its 12 family lanes for public use. The location aims to be "over the top," says Chris Pricola, competition director.
---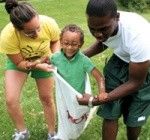 The Summer Spot Relocates to Congers
by Joshelle Wright - April 04, 2012

The Summer Spot, a nonprofit summer program that provides kids with a high quality summer experience, is relocating to Congers from Spring Valley. The program, known for its affiliation with parent organization Rockland Afterschool Program, aims to provide social, emotional, and cognitive development for children ages 5 through 14 this summer.
---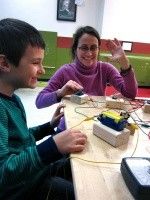 Curious About Science
by Joshelle Wright - March 08, 2012

Storefront Science opened in Manhattan on Jan. 9, providing children with an engaging space for science inquiry and exploration.
---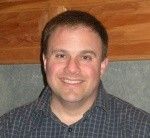 Family Matters Helps Overcome Obstacles
by Joshelle Wright - March 08, 2012

Family Therapeutic Counseling Matters is a professional counseling center that opened its doors to the Westport community on January 2.
---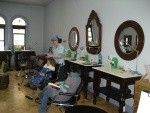 The Hair Fairies Difference
by Joshelle Wright - March 08, 2012

Hair Fairies opened a new location in Fairfield, its seventh nationwide, on March 1.
---
---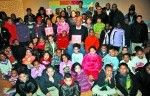 From the Court to the Books
by Joshelle Wright - February 21, 2012

Former NBA star Kareem Abdul-Jabbar read his new book, "What Color is My World?" to a group of kids at the Children's Museum of Manhattan to celebrate Black History Month on Feb. 8.
---