---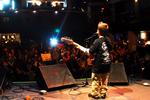 DC-Based Music School Opens in Port Washington
by Gordon Rago - January 29, 2013

Bach To Rock, a DC-based music school for kids, recently opened a location in Port Washington. The programs teach children to play instruments, including the guitar, drums, and percussion, in classes and group and individual lessons. The facility also includes a high-tech recording studio.
---
---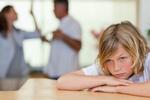 Ask the Expert: How Can I Help My Children Handle a Divorce?
by Gordon Rago - January 10, 2013

A divorce lawyer offers advice on how to tell your children about a divorce, how much to involve your kids in the divorce process, keeping parent and child relationships intact, and when to seek extra help.
---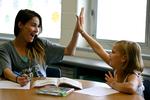 National Tutoring Center Adds NYC to Coverage Area
by Gordon Rago - December 27, 2012

Peer2Peer Tutors, a national tutoring service part of Aristotle Circle, recently added Manhattan to the areas it offers its services. It also offers a unique Peer+ program, which combines academic tutoring with extracurricular activities in music, art, or sports.
---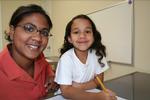 Math Tutoring Center for Kids Will Open in Wantagh
by Gordon Rago - December 27, 2012

Mathnasium, a math-tutoring center for Long Island children will open a new location on the South Shore of Long Island, serving children in Merrick, Bellmore, and Massapequa. Mathnasium offers tutoring services for children in kindergarten through 12th grade.
---
Early Childhood Education and School Preparedness Center Opens in Brooklyn
by Gordon Rago - December 20, 2012

Think, Play, and Learn, an early childhood education center in Park Slope, aims to help struggling children reach their full academic potential and provides the foundation necessary to be successful students. The pre-K and kindergarten prep program ensures kids are prepared for their first day of school with all the necessary support and skills.
---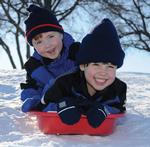 Where to Go Sledding on Long Island
by Gordon Rago - December 18, 2012

Looking for places to go sledding on Long Island? Here's a list of 5 official locations that allow sledding, including state parks in East Meadow, Farmingdale, Hewlett, Sayville, and Seaford.
---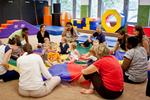 Kids' Educational Club to Open Two Brooklyn Locations
by Gordon Rago - December 17, 2012

New York Kids Club, an enrichment center for children, plans to open two new locations in Brooklyn—Park Slope and Williamsburg. The center offers many classes for Brooklyn kids, including art, cooking, fitness, and music. And with the pick-your-own classes, parents can easily accommodate their schedules. New York Kids Club also offers birthday party, seasonal camp, and open play time packages.
---
---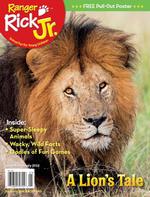 Ranger Rick Celebrates 50 Years with a New Magazine and App for Kids
by Gordon Rago - November 29, 2012

National Wildlife Federation, publisher of "Ranger Rick," one of the longest-running children's magazines ever, announced it will now publish "Ranger Rick Jr.," a magazine about animals and wildlife for young children. The company will also offer an interactive Ranger Rick Jr. app for kids.
---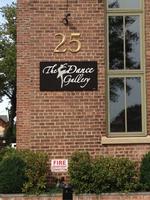 Tuckahoe Dance Studio Offers Kids' Classes for All Ages
by Gordon Rago - November 15, 2012

Stephanie Urbina recently opened The Dance Gallery, a dance studio in Tuckahoe that offers dance classes for kids, including creative movement dance classes for preschoolers and five levels—based on age—of ballet classes for kids of all ages.
---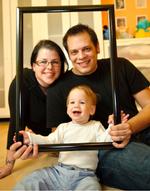 Family Health Portrait
by Gordon Rago - October 25, 2012

For the ninth annual National Family History Day, make an effort to create an accurate picture of your family health history with the help of My Family Health Portrait, an online tool.
---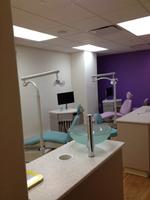 State-of-the-Art Dental Office for Kids Opens in Park Slope
by Gordon Rago - October 22, 2012

Park Slope Kids Dental, owned by Dr. Tanesha Francis—or Dr. T as the kids know her, is a new, state-of-the-art, kids-only dental office located in Park Slope. The office features an open play and appointment area, which lessons the negative experiences at the dentist. Dr. T schedules at least two appointments per year for each child to allow for a familiarity to grow.
---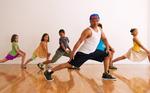 Brooklyn African Dance Center Now Offers Classes for Children
by Gordon Rago - October 15, 2012

Fort Greene's Cumbe: Center for African and Diaspora Dance offers a variety of new classes for children and young adults that are rooted in African dance and music styles. Classes include Hip Hop, Drumming4Toddlers, and DrumDance.
---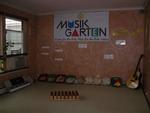 Rockland's Tooting Tots Adds Musik Garten Program
by Gordon Rago - October 15, 2012

Tooting Tots introduces new music program for children, newborn to age 9. The program, Musik Garten, is a seqauential program that combines the Montessori philosophy with owner Angela Argenzio's music therapy background.
---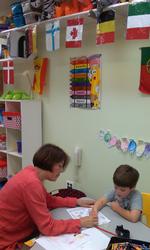 New Children's Language Studio Opens in Mamaroneck
by Gordon Rago - October 15, 2012

Lingua-Genius, a new language studio in Mamaroneck, teaches children foreign languages. Children can choose from six different languages and lessons are customized to the children for a learn-at-your-own-pace environment.
---
---
---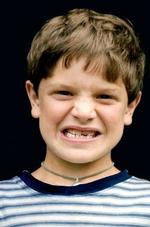 Meet the Intern: Gordon Rago
by Gordon Rago - September 20, 2012

Get to know Gordon Rago, an NYMetroParents editorial intern for the fall 2012 semester.
---