---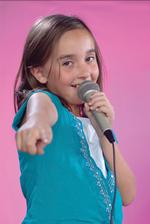 Broadway EDGE Brings Weekend Audition Prep to Kids
by Emma DeGrand - September 17, 2012

Broadway EDGE, a weekend seminar that teaches kids to harness their personal strengths to build self-confidence during their auditions, is now available to kids in Manhattan at NOLA Studios, located in Midtown West.
---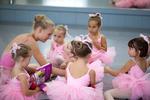 Angelina Ballerina Brings Joy to Eastchester Dancers
by Emma DeGrand - September 11, 2012

Angelina Ballerina joined Studio B Dance Center in Westchester County as a guest instructor in July as part of the Angelina Ballerina Dance Academy. Young ballerinas listen to an Angelina Ballerina story and then bring the text to life through dance while answering questions about the story which improves reading comprehension, listening, and verbal skills.
---
---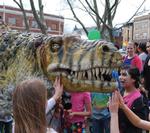 Field Station Dinosaurs Opens in Secaucus, NJ
by Emma DeGrand - May 25, 2012

Visit the new Field Station Dinosaurs, an adventure park that is like a zoo with animatronic dinosaurs. The park offers many activities for the kids, including digging for fossils. They even host birthday parties.
---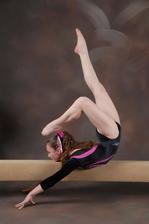 Artistic Gymnastics Moves To New Space, Launches Summer Camp
by Emma DeGrand - May 11, 2012

Artistic Gymnastics, a Suffolk gymnastics training center that has been around for 40 years, moves into a brand-new, much bigger, air-conditioned space this summer. The gym is also adding a summer camp in the new space where established students can build their confidence as gymnasts while learning to work together as a team.
---
Exerblast Brings Fantasy to Life for Kids
by Emma DeGrand - May 04, 2012

Exerblast, a children's fitness center in Tribeca, seeks to combine fitness with adventure. Exerblast has many exciting new programs coming up, including the expansion of its special needs program, the creation of a spring break fitness camp for kids, and a collaboration with Pace University students.
---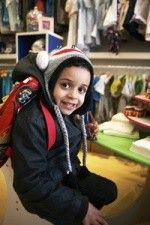 Stork Opens in Crown Heights, Sells Local Designers
by Emma DeGrand - April 02, 2012

Spring is here and so is Stork, a new local clothing and gift store for children 6 and younger. Located just a few blocks north of the Franklin Avenue 4-train stop in Crown Heights, Stork's mission is to provide families with clothing, shoes, and gifts that are affordable, high-quality, eclectic, and (almost always) designed by people who live nearby, says owner Eyana Carballo.
---