---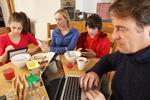 Participate in Screen-Free Week as a Family
by Dana E. Friedman, Ed. D. - March 28, 2013

Take a step back and assess your family's technology use and take on the screen-free week challenge by turning off your TVs and iPhones to spend more time outdoors and increase quality family time.
---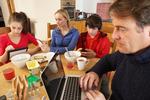 Take the Screen-Free Challenge
by Dana E. Friedman, Ed. D. - February 20, 2013

The third annual Screen-Free Week is April 29 to May 5. Take the challenge to turn off your cell phones, TVs, and iPads to spend more quality time with your family.
---
---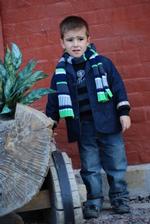 How to Help Children Weather the Storm
by Dana E. Friedman, Ed. D. - December 26, 2012

The president of The Early Years Institute in Plainview, NY, provides tips for parents on how to help children deal with and understand natural disasters, including hurricanes, tornadoes, and storms.
---