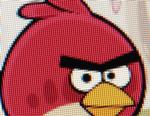 Do Video Games Cause ADHD?
by Caroline Miller - October 11, 2012

From playing apps on the iPhone or iPad to sitting in front of a computer transfixed on role playing games and staring at a television to beat the next big boss in the latest video games, there's no doubt kids are spending a lot of hours playing video games. Experts from the Child Mind Institute delve into the effects playing video games may have on ADHD.