The Rise of the Jack O' Lanterns is a new Halloween destination on Long Island that features more than 5,000 hand-carved pumpkins on display throughout Old Westbury Gardens.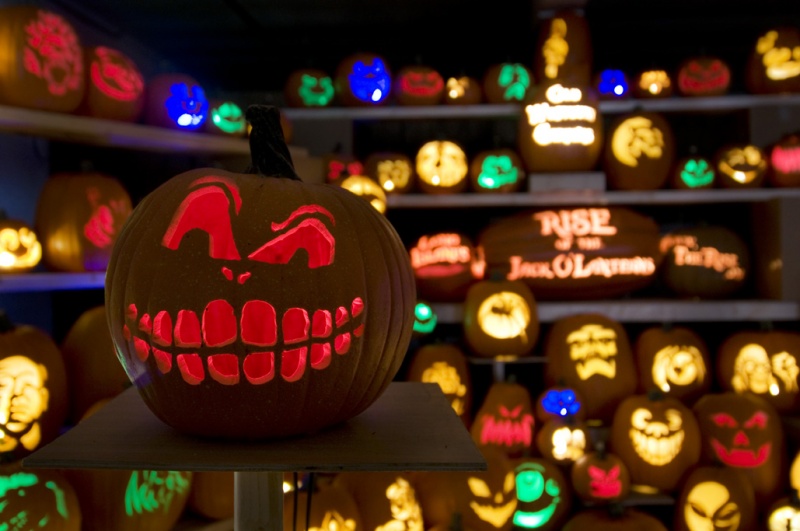 For many years, Westchester County's Great Jack O' Lantern Blaze has claimed the title of biggest Halloween event in the tri-state area. This year, the Blaze meets its match in the Rise of the Jack O' Lanterns, a new Halloween destination at Old Westbury Gardens on Long Island.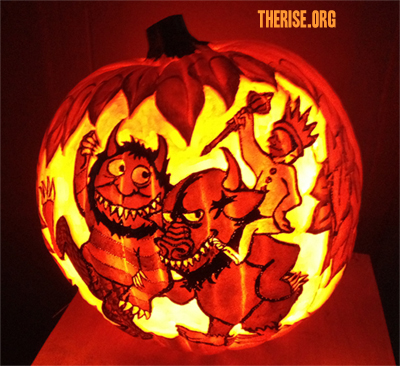 The Rise will feature more than 5,000 individually carved jack o' lanterns created by some of the most talented sculptors and artists in the NYC area. These glowing pumpkins will illuminate a long and winding trail through Old Westbury Gardens' majestic grounds, where the historic mansion looms in the background.
The opening night of the exhibit, Friday, Oct. 5, will feature a special appearance by Andy Gertler. The world renowned sculptor and star of the Travel Channel's Sand Masters will give a live carving demonstration.
Details
When: Oct. 5-7, 12-14, 19-21, 26-28; 6-9:30pm (trail closes at 11pm)
Where: Old Westbury Gardens, 71 Old Westbury Road, Old Westbury
(Note: The grounds are wheelchair and stroller accessible)
How Much: $16; $14 children ages 5-17 and seniors ages 65 and older; free for children ages 4 and younger when accompanied by an adult. (Note: Tickets are for a specific date/time and must be purchased in advance.) $20 for a VIP Orange Pass, valid for any date/time. Free parking.
NYMetroParents Special: Go to therise.org/nymp for discounted tickets up to 50% off!
For more information: Go to therise.org or facebook.com/therise.org
For more Halloween activities, articles, and giveaways, visit nymetroparents.com/halloween.