Related:
Selecting a health care professional for your child can be nerve wracking. Below you can be introduced to doctors -- pediatricians and family practitioners, dentists, and specialists who care for children. There are also speech pathologists, chiropractors, occupational therapists, psychologists and more who care for kids. These doctors, dentists and professionals practice in New York City including Manhattan, Brooklyn and Queens. Others have offices in Westchester, Rockland, Fairfield Counties, and Long Island, both Nassau and Suffolk Counties. If you can't find one here, look for hundreds of more health care professionals on
nymetroparents.com
.
Check out more Health in your area:
Brooklyn
Queens
Manhattan
Westchester
Rockland
Nassau
Suffolk
Fairfield

Birth Centers and Services
Yale Fertility Center
125A Kings Highway N.
Westport, CT
(203) 341-8899

We Make Firsts Possible. First breaths, first smiles, first steps... The Yale Fertility Center offers state-of-the-art care in both female and male infertility. The academic background and clinical expertise of our physicians enables us to treat individuals and/or couples as a whole. We have recently expanded the ranges of programs and services available to infertile couples.

Child Therapy Centers, Counselors and Services
Friendship Builders
400 Bedford Rd
Pleasantville, NY
9147730680

Group therapy for children and adolescents who need help with social skills and feelings management. The Friendship Builders Groups utilize a cognitive-behavioral approach to help children learn the necessary skills to be successful socially.

Counseling
Reproductive Medicine Associates of Connecticut
Locations in Norwalk, Danbury, & now Stamford (1290 Summer St, Ste. 3200)
(800) 865-5431

Patient care at Reproductive Medicine Associates of Connecticut begins with an outstanding team of fertility specialists who will work with you to help you get pregnant.

Dentists and Pediatric Dentistry
Briarcliff Pediatric Dentistry
325 S. Highland Ave
Briarcliff Manor, NY
(914) 762-4151

At Briarcliff Pediatric Dentistry, we believe in providing the right care at the right time, and will work with you to make sure that your child's treatment is as efficient, comfortable, and rewarding as possible.

Health & Beauty, Cosmetic Services
Essence of Vali

New York, NY
212-242-0576

ESSENCE OF VALI IS OFFERING A FREE GIFT SAMPLE PACKET and 5% OFF YOUR TOTAL ORDER. Simply type in nymp at checkout to recieve this offer. As soon as you recieve your shipment you will find it is a true gift of self love and nurturing for you. Indulge in the luxurious award winning Essence of Vali aromatic blends, created with the healing energy of plants. Be enveloped in the sensuality of the fragrance and feel of the golden Jojoba on your skin as you bathe and experience the pleasure of massage. Allow yourself to be lulled to sleep at night with the collection of sleep products. For whatever ails you there is an aesthetic experience waiting with Essence of Vali.

Health Services
Thyroid Diet Coach

New York, NY
646.580.0121

Discover How Diet and Lifestyle Changes Will Help You Regain Control Over Your Thyroid, Get Back Energy, Lose the Weight, and Kiss Fatigue and Depression Goodbye Forever.

Hospitals, Medical Centers and Doctors
CityMD Urgent Medical Care
336 E. 86th St
(212) 772-DOCS (3627)

CityMD is New York's premier walk-in urgent care facility, where you can bring your child when you are unable to see your pediatrician.
Midwives
Woo Judy
57 Willowbrook Blvd
Wayne, NJ
(973) 754-4000

Nutrition

Orthodontists
Astoria Family Orthodontics
23-12 31st St
Astoria, NY
(718) 278-0358

Astoria Family Orthodontics - better known as 888-4Braces.com - is a state-of-the-art, professional office dedicated to enhancing your self esteem by giving you the beautiful smile you've always wanted at an affordable price.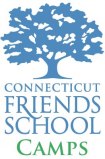 Pediatricians
Connecticut Friends School
317 New Canaan Rd
Wilton, CT
(203) 762-9860

Connecticut Friends School SERIOUS WORK IN A JOYOUS ATMOSPHERE experiential learning * small, co-ed classes Connecticut Friends School combines outstanding academics, arts and an outdoor leadership programs with the best of Friends education, emphasizing the values of simplicity, peaceful problem-solving, and mutual respect.

Pregnancy and Women's Health
Gioscia, Michael F, MD, FACS, FACPh
244 Westchester Ave, Suite 212
White Plains, NY
914-997-8081

Welcome! We're happy you have chosen Dr. Gioscia and confident that you will find him to be one of the most respected surgeons in the Westchester & Manhattan.

Special Needs
All About Kids

Staten Island, NY
718-522-7300

Welcome to All About Kids, one of the largest providers of English and bilingual evaluation, educational and therapeutic services for children throughout the five boroughs of New York City, Nassau, Suffolk, and Westchester counties.

Speech Patholgists
All Island Speech & Stuttering Therapy
7 Linda Lane
Plainview, NY
516-776-0184

STUTTERING THERAPY FOR CHILDREN, TEENS AND ADULTS, Lidcombe preschool stuttering intervention trained, SPECIALIZED P.A.C.E. program SCHOOL AGE/TEENS WHO STUTTER, PROMPT Certified, Beckman Oral motor certified, Workshops and mentoring offered.Also offering Online Stuttering Therapy.
---
Will your child be our next cover model?
Enter the 2013 Cover Contest!
---
More Articles
Be a good fellow parent and share this with a friend who would be interested
Local Sponsors
See Our Directory