Jay DeFeo: A Retrospective - Whitney Museum of American Art
Date: February 28, 2013 through June 02, 2013
Ages: All Ages
Address:
945 Madison Ave.
New York, NY 10021

Phone: 212-570-3600
Website: www.whitney.org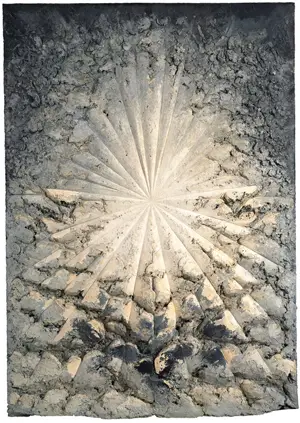 This retrospective is the definitive exhibition to date of the work of Jay DeFeo (1929-89), one of the most important and innovative artists of her generation, but one who has still not been given her due. At the outset of her career in the 1950s, DeFeo was at the epicenter of the vibrant Beat community of San Francisco Bay Area artists, poets, and musicians. Although best known for The Rose (1958-66), an almost two-thousand-pound visionary masterpiece that languished behind a wall for twenty years, DeFeo created an astoundingly diverse range of works. Her unconventional approach to materials and intensive, physical process make DeFeo a unique figure in postwar American art. With more than 150 works, including collages, drawings, paintings, photographs, small sculptures, and jewelry, the exhibition, organized by curator Dana Miller, provides the first in-depth assessment of her work for a national audience, tracing DeFeo's visual concerns and motifs across more than four decades of art-making. A major monograph published by the Whitney and distributed by Yale University Press accompanies the exhibition, which opens in November 2012 at SFMoMA before traveling to the Whitney, where it will be seen in an expanded version.
Pictured: The Rose, 1958-66. © 2012 The Jay DeFeo Trust / Artists Rights Society (ARS), New York. Photograph by Ben Blackwell
Upcoming Events at Whitney Museum of American Art:
Please let them know you saw this event
in NY Metro Parents!
GET MORE INFO ON THIS LISTING
Be a good fellow parent and share this with a friend who would be interested