Christopher Wool - Solomon R. Guggenheim Museum
Date: October 25, 2013 through January 22, 2014
Hours: Closed Thurs.
Ages: All Ages
Address:
1071 Fifth Ave.
New York, NY 10128

Phone: 212-423-3500
Website: www.guggenheim.org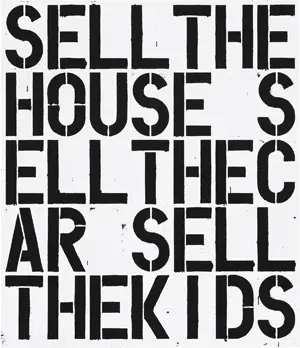 At the heart of Christopher Wool's creative project, which spans three decades of rigorous and highly focused practice, is the question of how a picture can be conceived, realized, and experienced today. Engaging the complexities of painting as a medium, as well as the anxious rhythms of the urban environment and a wide range of cultural references, his agile, largely monochrome works propose an open-ended series of responses to this central problem. This retrospective will fill the museum's Frank Lloyd Wright-designed rotunda and an adjacent gallery with a rich selection of paintings, photographs, and works on paper, forming the most comprehensive examination to date of Wool's influential career. The exhibition is organized by Katherine Brinson, Associate Curator, and will be accompanied by a fully illustrated catalogue. This exhibition is supported by The Andy Warhol Foundation for the Visual Arts.
Pictured: Christopher Wool, Apocalypse Now, 1988. Alkyd and flashe on aluminum, 213.4 x 182.9 cm. © Christopher Wool. Courtesy Christopher Wool
Upcoming Events at Solomon R. Guggenheim Museum:
Please let them know you saw this event
in NY Metro Parents!
GET MORE INFO ON THIS LISTING
Be a good fellow parent and share this with a friend who would be interested